It's not easy to satisfy everyone when it comes to apparel, especially when choosing one as a gift - unless you opt for our personalized apparel. A personalized t-shirt is a perfect gift for all occasions and makes your loved one feel even more special. 
Our Products:
Available in sizes S-7XL, unisex sizing
Feature: Advanced cut and sew sublimation printing: Using cut and sew sublimation printing technology, the image is vivid, the color is bright and strong, no pollution, and it will never be discolored.
Skin-friendly Material: 

lightweight, soft and quick-drying.




premium polyester and spandex

Without ever fading, cracking, peeling or flaking
Size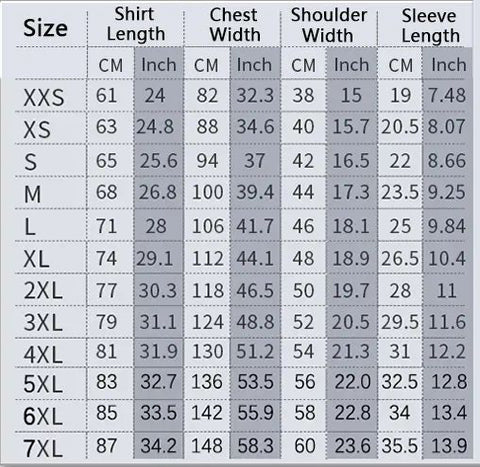 Personalization:
Please fill in the required fields and carefully double-check the spelling
To ensure the best looking, please use standard English only and exclude special characters
The last step, click "Preview Your Personalization" to get a glimpse of the wonderful creation you've made
Let's create your own t-shirt and click "Add To Cart" NOW to get one!
THE CUSTOM ORDER PROCESS:

Our all over printed products require 3-7 business days production time, Quality is checked before and after printing.
We take pride in offering you a keepsake that is one of a kind, so it does take time,usually 2-3 weeks from creation to your door.

So, know you are in good hands, and if you have questions, we are here to help.Our Email: service@loverjewelry.shop
Thanks for your patience and for being a customer.